At OtisHealth we are passionate about giving our members the tools to manage all their loved-ones'
healthcare.
We just added the ability for members to connect their wearable devices, such as Fitbit and Apple Watch, to OtisHealth. Now key vitals such as heart rate and oxygen saturation can be logged into a member's health profile. This is in addition to being able to manually enter complete health history, upload electronic health records, and fetch electronic records directly from healthcare providers.
Our mission is to empower people with personalized insights to improve their health, the health of their loved-ones, and lives in their community. We provide a free platform for families, caregivers, and people with chronic illness to manage all their health care information, share that information with care providers, and get personalized health insights. OtisHealth is available on the Apple Store, Google Play, and on any web browser.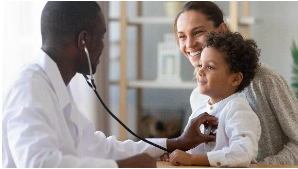 We have more news to share this summer and are excited to join the ScaleHealth community. Visit us at https://otishealth.net